Treffpunkt: der Vulkan
(Azahar, Admiral und Lazy_fairy)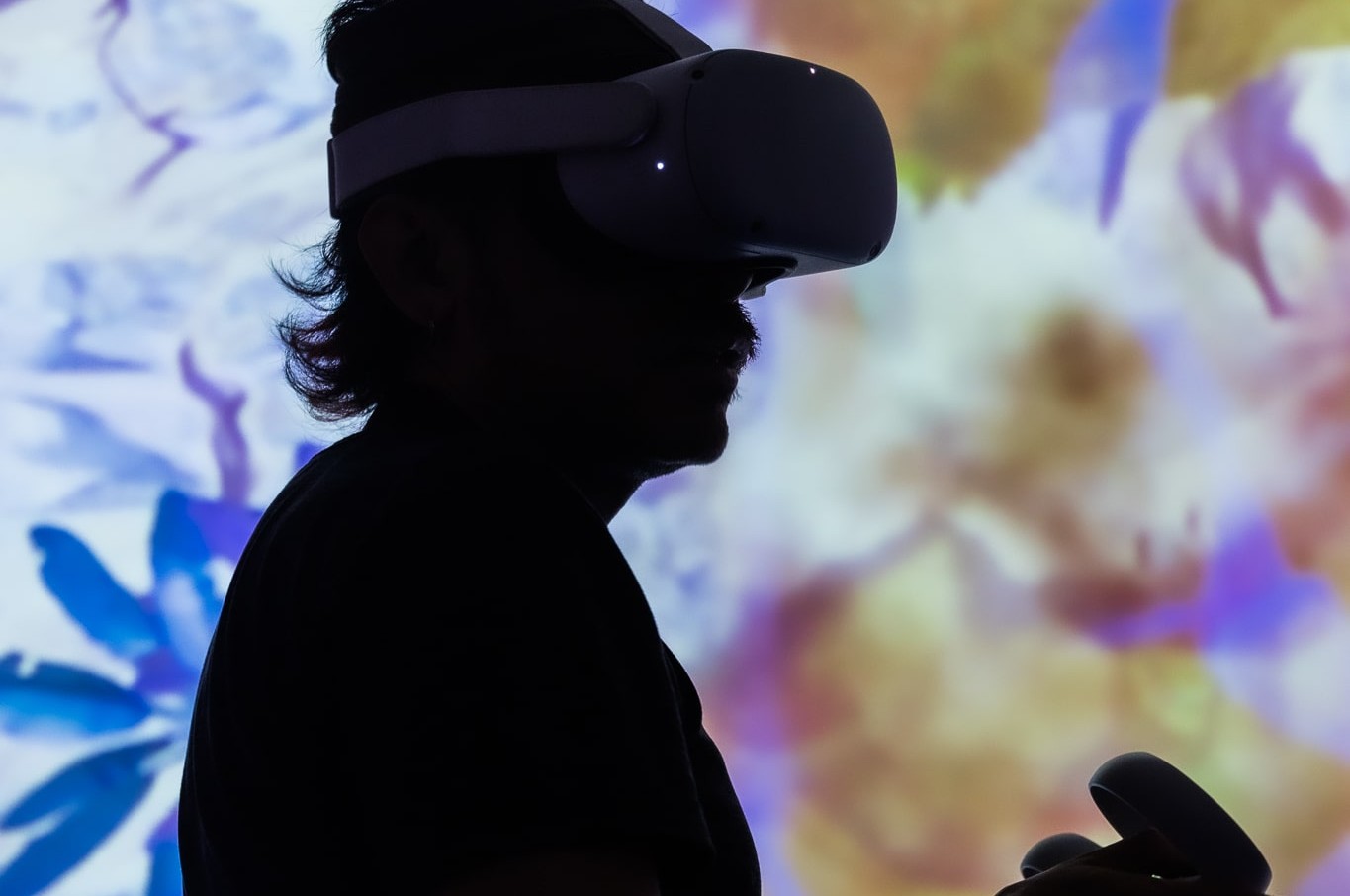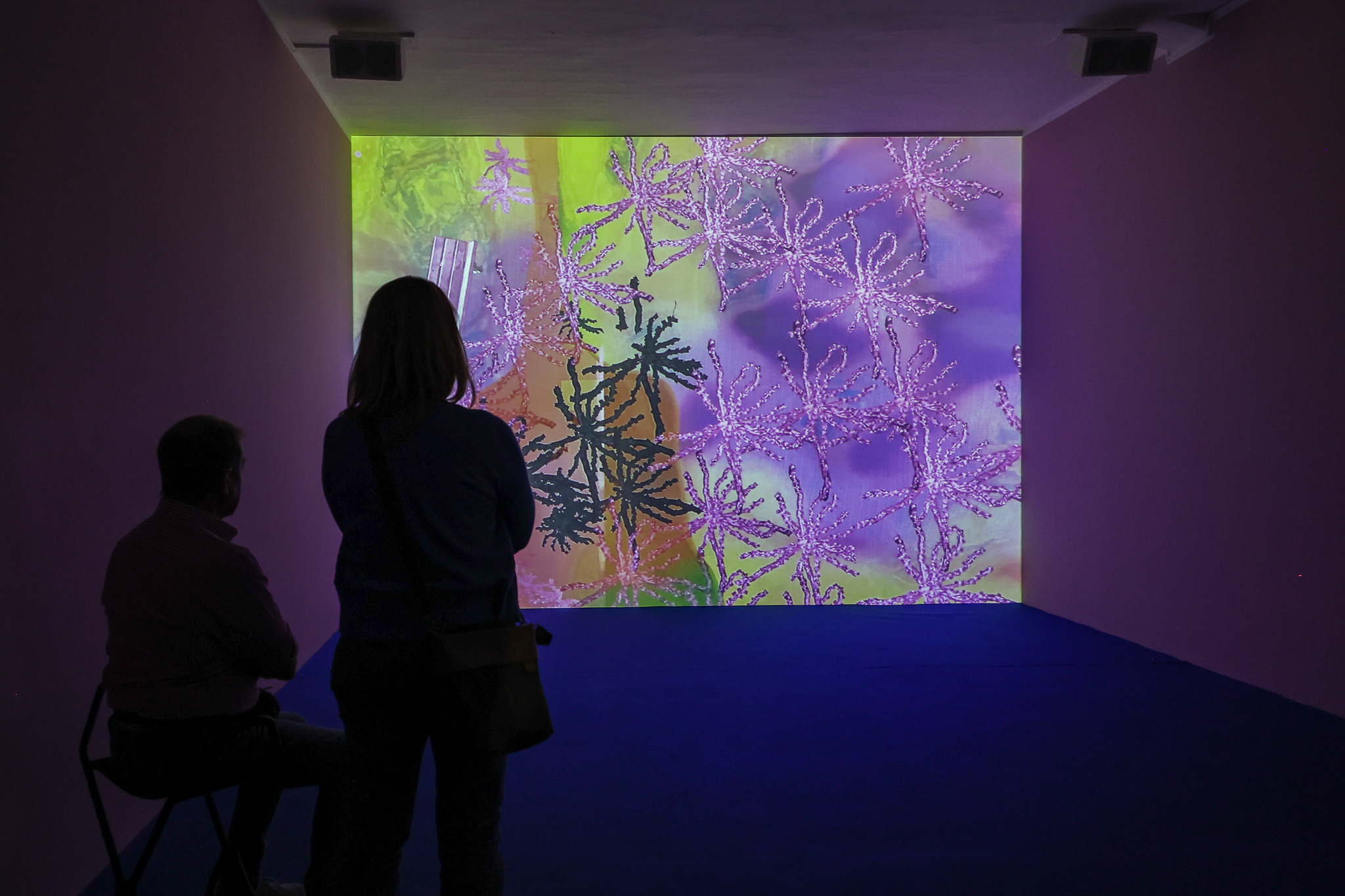 [EN] Meeting point:
the Volcano (Azahar, Admiral and Lazy_fairy)
[VN] Gặp nhau nơi miệng núi lửa (Admiral, Azahar và Tiên_làm_biếng)
Two-channel Video Installation with VR activations.
10:00 mins
---
Borrowing some fairytale storytelling techniques and folktales from Arabic and Vietnamese mythologies, history-making and investigating family archives, three fictional characters Admiral (Sedawi), Azahar (AlKayal) and Lazy_Fairy (Lương) investigate and share intimately their personal experience of the real "fairytale" of "welcome culture" in Germany, discuss strategies to survive against institutional powers, and propose an intersectional feminist lens to create fairytales which serve emancipation and transformation, with the pondering of how to continue to build a sustainable and supporting system for POC/FLINTA* in exile.

The work proposes a collective method to converse and harvest between the characters in a real yet fictional meeting point, where the three have encountered each other: the volcano. It also references the sculpture "Tanz aus dem Vulkan" (1988), Ludmila Seefried-Matějková and Nettelbeckplatz, Berlin – a focal point of the yearly demonstration of the International Women's Day (March 8th – and critically interrogates the colonial past, imprinted on the present day.

From time to time, Admiral, Azahar and Lazy_Fairy offer visitors the chance to step into their reality with VR glasses to embody the fourth character and immerse themselves in their mixed-reality stories. ︎
© Cẩm-Anh Lương, Mayada Al Kayal, Batoul Sedawi
Courtesy the artists

---

Production Credits:
Esra Sakalli – Photogrammetry
Mahmoud Ismail, Roland Sookias/EDDy Lab ULiège – 3D scanning
Edoardo Micheli – Music & Sound design
Cẩm-Anh Lương – Conception, Video Editing, VR design
With thanks to: Nadira Husain, Noureddin Yassin

Inspired by the collective work The Super Empowered,
*foundationClass, nGbK, Berlin, 2020

---

Part of

documenta fifteen


&

*foundationClass*collective


Hafenstraße 76
34125 Kassel
Provoked by the statement of EU foreign affairs representative Josep Borrell: "Europe is a garden, the rest of the world is a jungle", JARDIN D['H]IVERS, a proposal by visual artist Cẩm-Anh Lương, musician Edoardo Micheli and members of Neue Nachbarschaft Moabit, is a two-day event about the fragility of gardens, of their boundaries and their dependence on the hostile jungle outside. It is an attempt to cultivate and open up an experimental, virtual world in which we examine the power relations between all creatures and the world's inhabitants beyond these distinctions and limits, with reflection on the power dynamics, resonating from recent developments in art, science, technology, music, as well as migration stories, ecology, policymaking.

Featuring an artist talk, a gaming installation, a sound installation, a short film screening and a sound workshop on ecoacoustics and soundscape ecology.

Inviting Participants: Shane Munro, Florine Schüschke, Roland Sookias, Lucien Danzeisen

Funded by Musikfonds e.V. by means of the Federal Government Commissioner for Culture and the Media.

Part of

Vorspiel Berlin 2023





VR Video-Installation: 20.01.23

silent green

Gerichtstr. 35

13347 Berlin

Programme: 21-22.01.23

Neue Nachbarschaft Moabit

Beusselstraße 44

10553 Berlin
don't be afraid, little light

lulla, bubbles all the night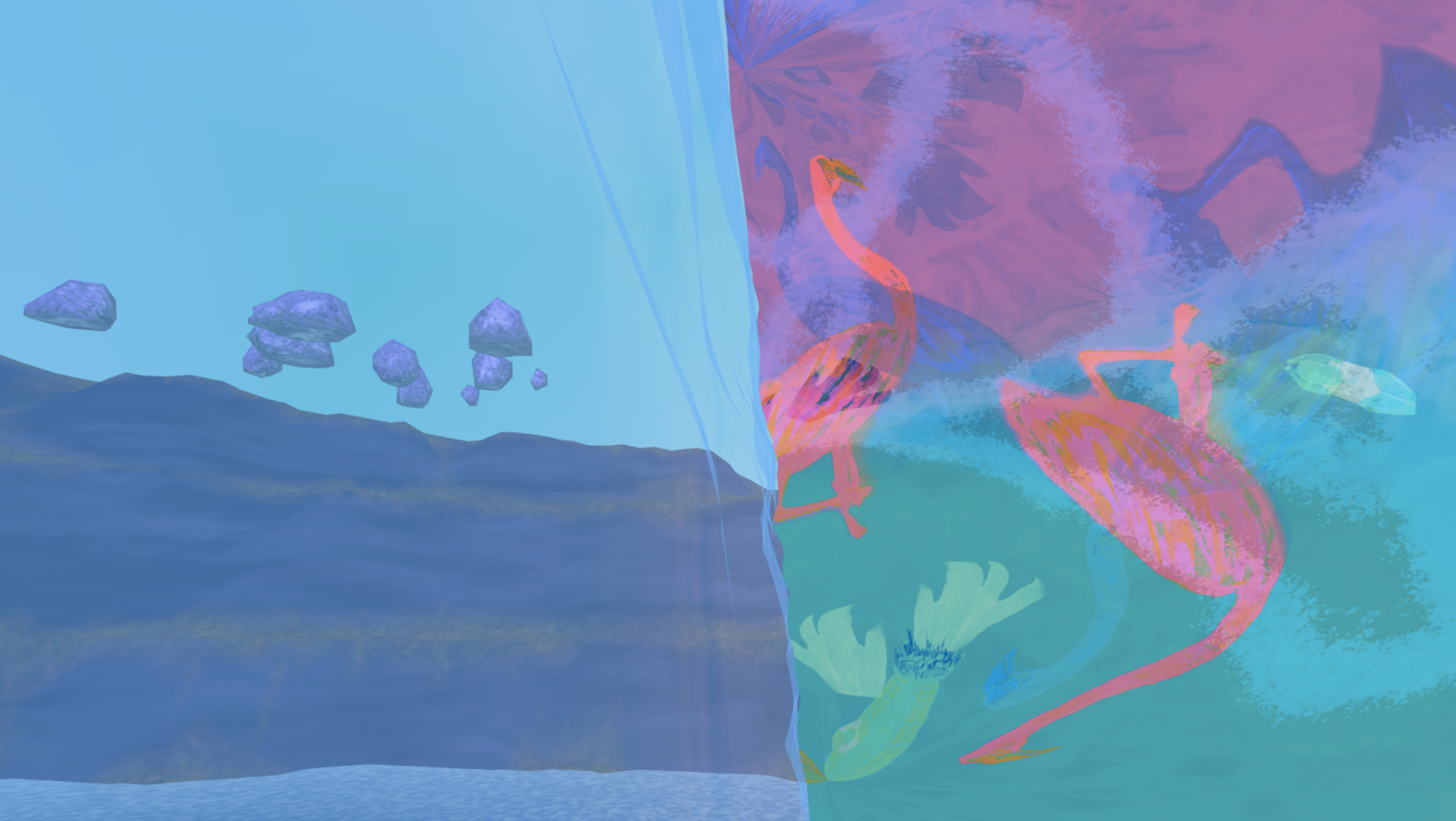 Music seems to be a language that does not needto be learned, but that is understood intuitively and provides a way of communicating across linguistic and cultural boundaries. However, the dissemination of music and sound is in many cases subject to the rules of the music industry and Western music theory. Music from non-Western contexts is often called "world music", classified as "exotic", misunderstood, and marginalised. It becomes subaltern culture in the sense of Antonio Gramsci: music gets excluded from the cultural hegemony of the "West"; its independence is denied in the (neo-)colonial context. Through the Internet, music can be distributed more widely than ever before. But streaming services and music platforms controlled by algorithms carry the danger that our musical horizons will only expand as much as determined by the artificial intelligence behind them.
While emotional experience makes up a large part of musical understanding, emotions are not measurable for artificial intelligences and are thus difficult to process. Humans can react to unknown sounds with openness and curiosity, but for AI this is not possible: it sorts, classifies, groups by hook or crook: sometimes with bizarre, sheer absurd results. Neue Nachbarschaft Moabit e.V. takes a close look at the aberrations of technology and makes them spatially tangible. We open up a digital universe in which there is room for sounds and images, for speechless communication, for visual and emotional experience, and for exchange across visible and invisible borders. In particular, we are been focusing on lullabies and children game songs, a kind of music that are so close to heart and most connected to childhood.
We take the migration of music as an occasion to reflect on emotional experiences of border cro-ssings or flight, to explore our communication possibilities and to question the secret rules of the internet. Can we not use the shortcomings of this "artificial stupidity" to our advantage? ︎
Cẩm-Anh Lương –VR artist
Edoardo Micheli – Sound design and live electronics
Nicola Schüschke –Texts
Visual works by Zainab, Ajschat, Diana, Khadischat, Abdul-Malik, Dưa Nguyễn, Fina, Liv

Concept: Cẩm-Anh Lương, Edoardo Micheli, Marina Naprushkina, Cristina Viegas, Nicola Schüschke
---

Part of Vorspiel Berlin 2022
Neue Nachbarschaft Moabit
Beusselstraße 44
10553 Berlin
---
Artists in conversation:
Cam-Anh Luong & Hatef Soltani & Dachil Sado &
Ulf Aminde & Krishan Rajapakshe & D'Andrade
Cam-Anh Luong, Hatef Soltani, Dachil Sado, Ulf Aminde, Krishan Rajapakshe and D'Andrade let themselves be driven from the Käthe Kollwitz monument, to the wild concentration camp at the Wasserturm, to the hut on Marienburger Straße where Steve still was alive a few weeks ago. In the resulting podcast, they talk about memory and resistance, questioning history, childhood and mothers of Prenzlauer Berg while touching the surfaces of the ghosts who resist gentrification.
The podcast can be accessed via the QR code. Please listen with headphones.︎
Visual: Cam-Anh Luong
Sound editing: D'Andrade
Look up look carefully (Water towers)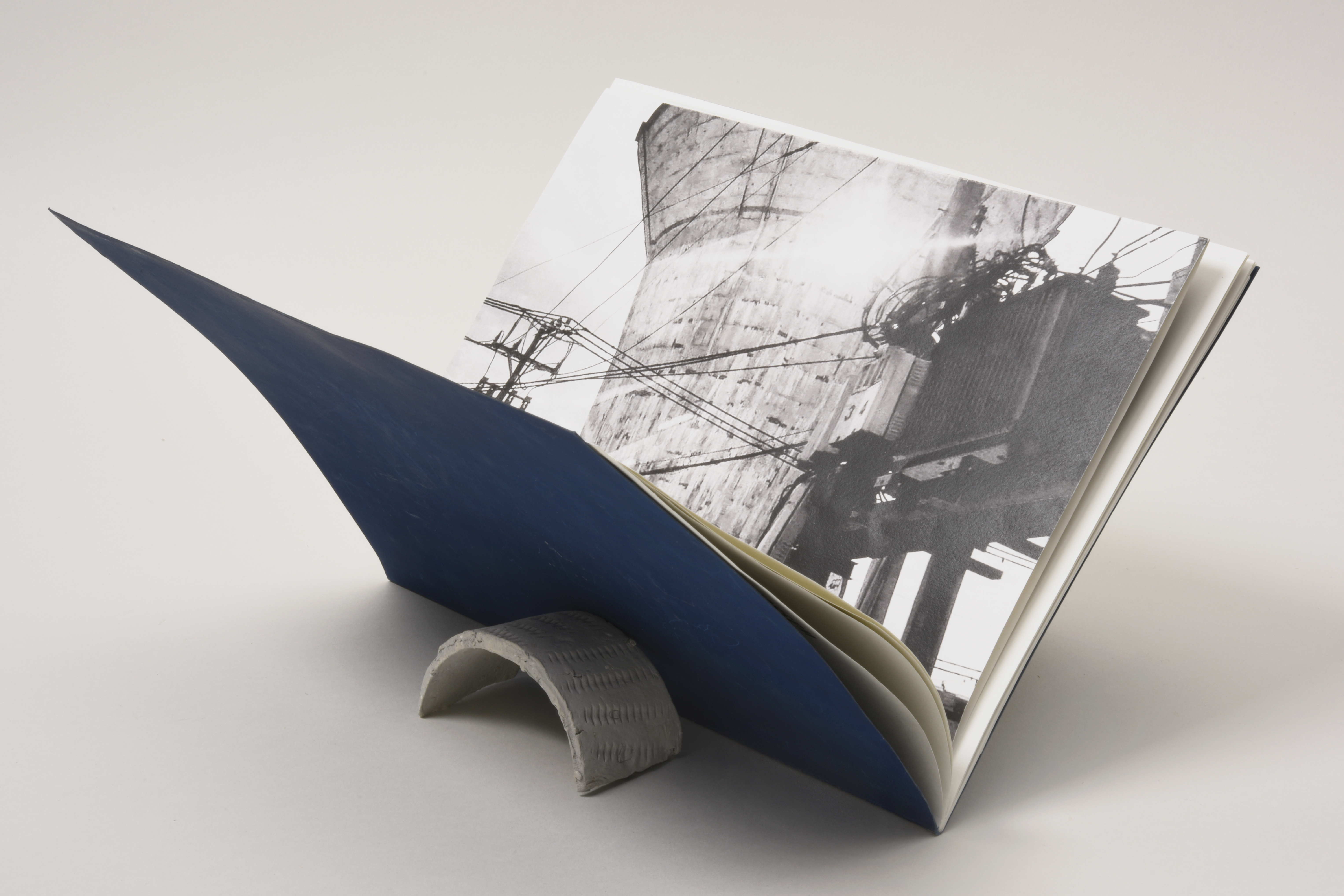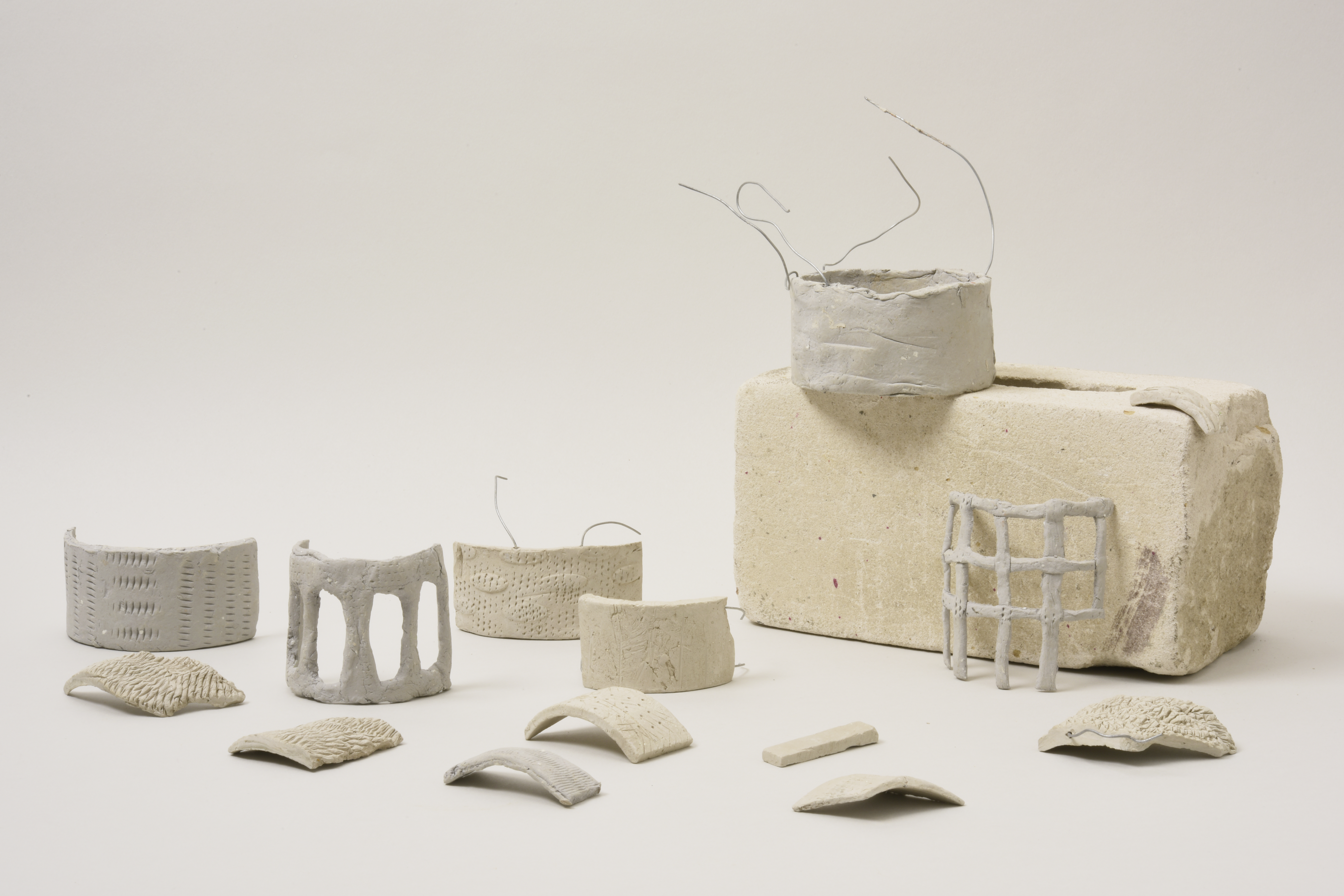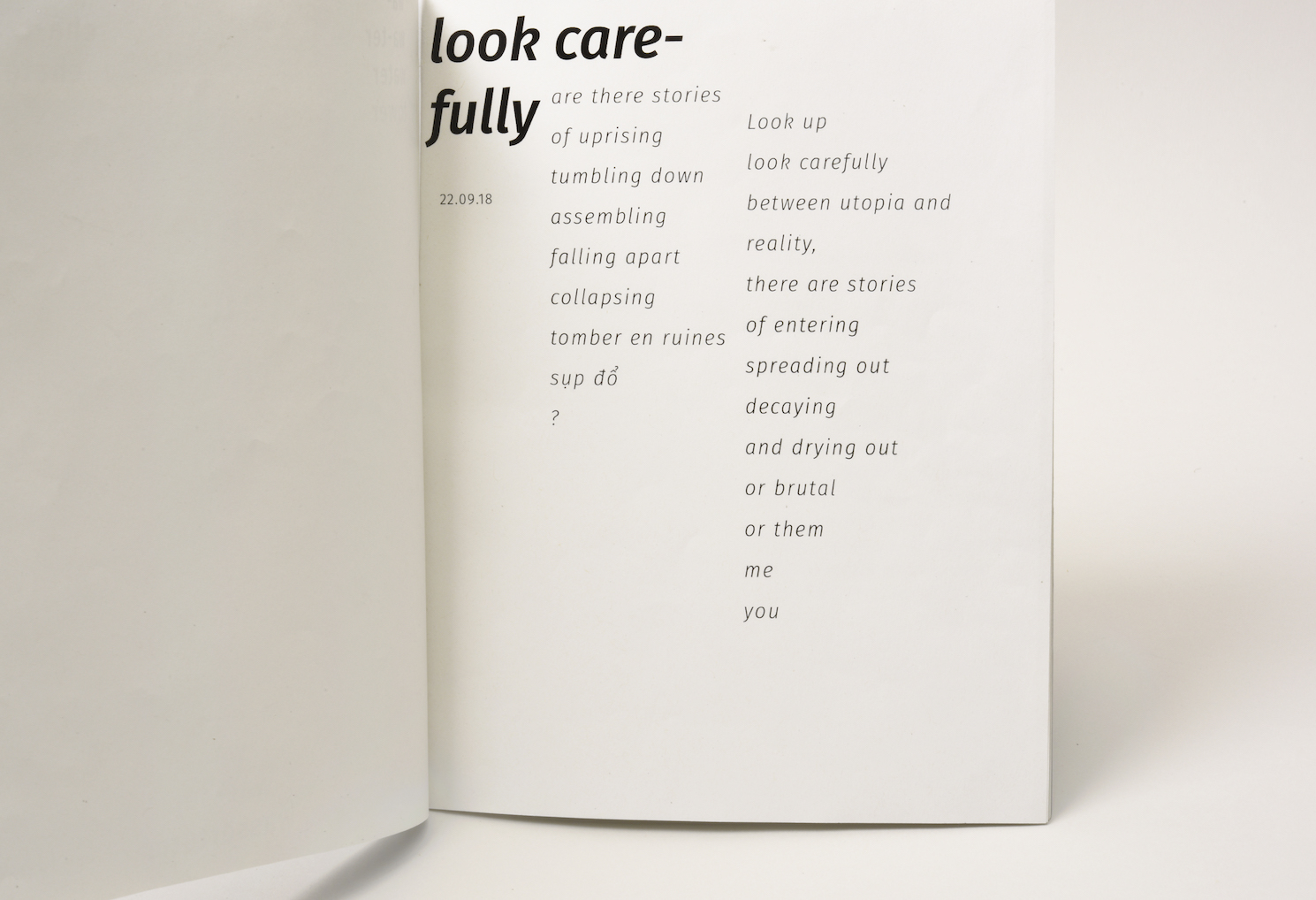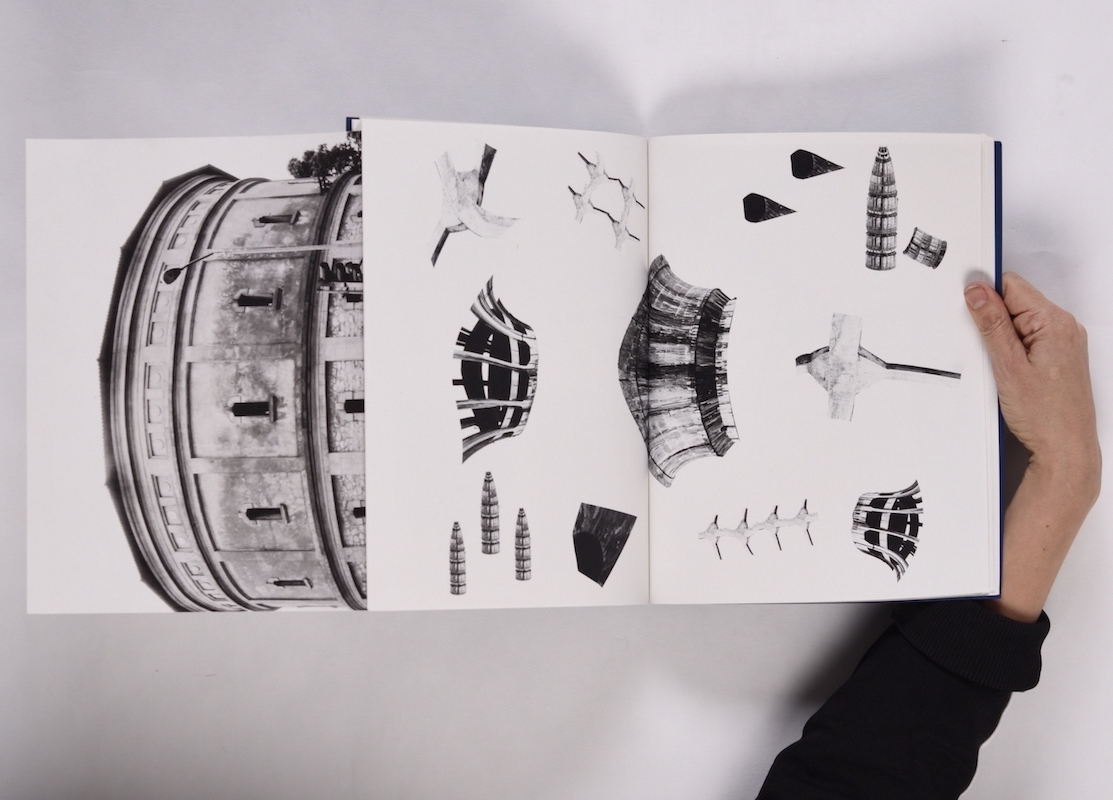 Water towers – "châteaux d'eau" in French – form an imposing feature in many towns and cities acros Vietnam with an alien architectural presence attracting attention with size and shape. Each tower tells its own story: about their builders and about the rise, fall and change in societies and régimes of the country.

The water tower is an analogue of the hero, serving only the régime which constructs it and failing to transpose its function and strength to new rulers, despite its structure remaining sound. However, unlike clear symbols of political power, the water tower remains relatively immune from the explicit atempts of rulers to exert their influence. ︎
Mixed media, Book Making, Video Installation

2018 – (on-going)
Language: English,French, Vietnamese